Buy property in Athens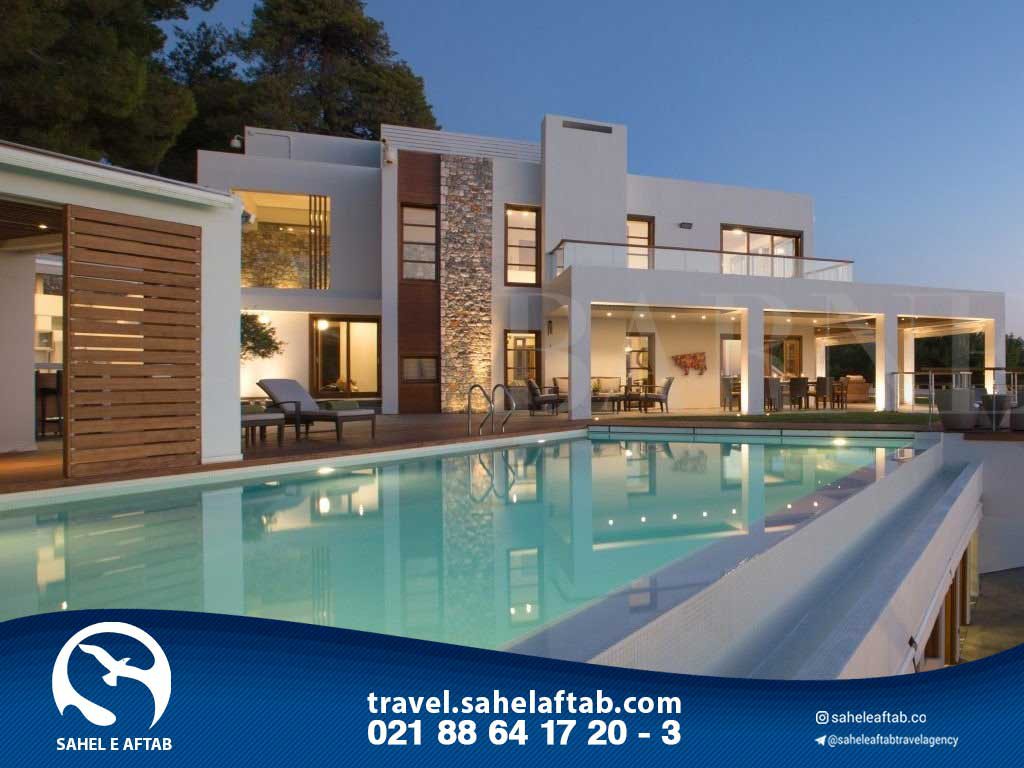 Athens, the birthplace of Western European civilization, is undoubtedly one of the most recognized and popular big cities in Europe and even the world. This historic city, as the capital of Greece, has been the center of many classic ideas and artistic ideas. Athens, known as Athena in the Byzantine Empire and Athina in ancient Greece, is a beautiful, live and vibrant city.
Most people who are looking to buy a property in Greece have just focused on buying a house in Athens. The historic, modern and fascinating center of Greece has become the focus of European and global investment in recent years and after 2008 when Greece emerged from the European crisis. Athens is approximately 8 km from Phalerum Bay. This bay is home to one of the most important Greek ports of Piraeus and is one of the Gulf Aegean. Athens has been the modern capital of Greece since 1834, and during these two centuries Athens has become one of the most beautiful and modern cities in the world.
Buying property in Athens as a political, commercial and economic center of Greece has many benefits. The city consists of many parts and various areas. But mainly Greece has to be divided into two parts. Old or historic texture of the city and modern and advanced texture of the city. Historically, although much infrastructure has been provided, car traffic has been limited in these areas, but in the more developed and modern Athens area, it has witnessed the development of infrastructure, and use the most modern transport and road network structures.
In downtown Athens are Syntagma and Omonia Square, which are connected by two famous Stadiou and Panepistimiou streets. These two squares and two streets and adjacent squares and streets make up the main urban areas of Athens, with all sorts of neoclassical artifacts and extraordinary historical architectures in these areas. Finding buildings and properties for sale in these areas is not an easy task and at the same time not very affordable prices. In fact, these streets and squares may be said to be the most expensive in Athens because they are the most valuable buildings and monuments in Athens.
It is also well-known for its historic neoclassical buildings on Pattison Street, Athens, as well as renowned Greek universities such as the University of Athens and the Athens Polytechnic University as well as the National Museum of Archeology. They are very expensive on this street. The most famous of these streets is the Exarcheia district. An extremely beautiful and outstanding neighborhood. This area is home to many of Greece's great artists and is now home to student friendly and friendly meetings in Athens.
Buying a property in Athens and especially in these areas not only requires more money but also because of the usually heavy traffic of downtown Athens it may not be much of a concern. Particularly in times of bustle and Greek tourism, these areas accommodate an extremely large population, making life in these areas difficult. While in other areas of Athens such as Glyfada, vouliagmeni, voula, varkiza, Kifisia, psychiko or new psychiko, kolonaki and even in monastiraki and many other areas of Athens, there are beautiful, luxurious and modern buildings and apartments that Made to live in, with the spectacular scenery and excellent weather many people wish.
At the same time, property prices in different areas and neighborhoods of Athens are much more favorable than downtown and excellent access to downtown Athens. You can find almost everything you need to live in these areas and enjoy a comfortable life in beautiful areas, with great and lovely views.
Everything you need to know about buying Property in Athens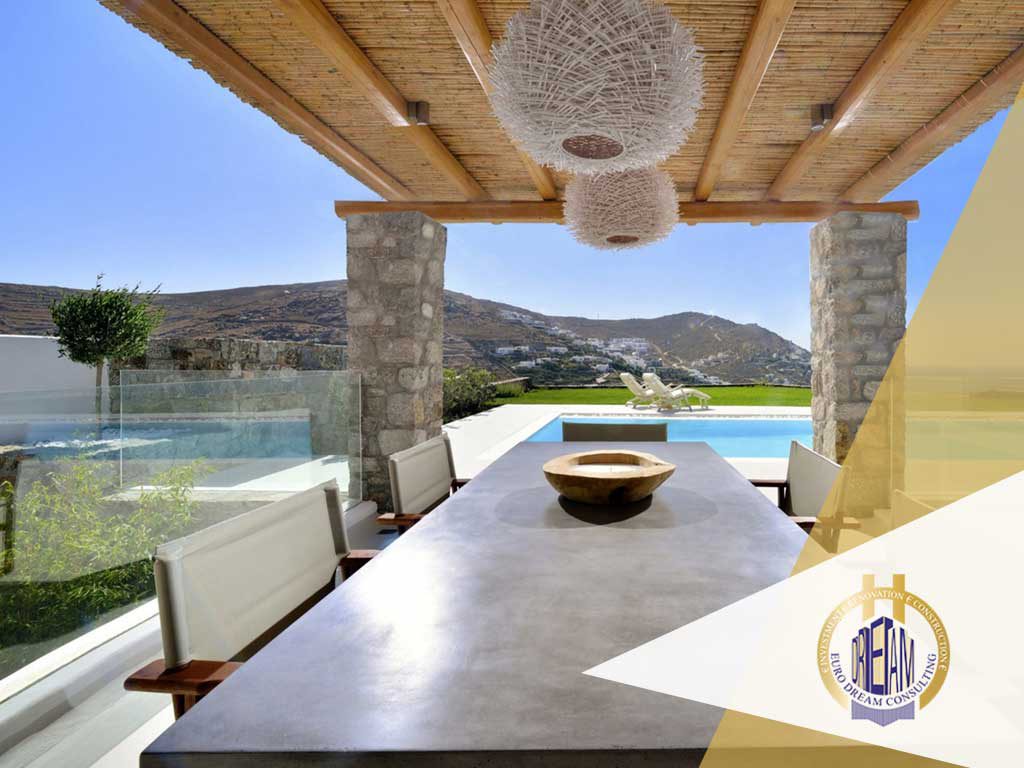 Athens is one of Europe's most advanced cities, which has attracted many investors. Buying a property in Athens for at least 250,000 euros not only makes the investor eligible for Greek residency, but also resides in one of the best cities in the world with amenities and excellent living. Low property prices, urban lifestyle, high social welfare, excellent infrastructure, excellent weather and access to the world's most spectacular islands, the presence of millions of tourists annually, and in particular the continued growth and value added, have made Athens Become one of the most popular property investment and buying property centers in the world.
The Greeks believe that Athens is a city blessed by the gods with crystal clear beaches, magical sunsets and beautiful mountain views. All the Greek cities have great respect for Athens, and that is true of Athens, even in other major European cities. Buying a home in Athens is not just an investment, it is a world of different cultures and customs and different and respectful ideas. A city that has always had everything to compete with the world's largest cities.
In Greece as a whole, including Athens, the land and the home were previously owned by the elders who were transferred to the next generation after their deaths or through marriage. But Greece's entry into a different era, such as the widespread crises of unemployment, the economic collapse, and the evolving Greek real estate market, have changed the traditional way of life in Athens and Greece. All of this property was sold to pay off debts or to help with extravagance. As the largest property owner in Athens, the government began selling properties to investors and applicants who loved living and staying in Athens and Greece elsewhere, relying on new laws. As a result, a new generation of immigrants, with the possibility of owning property, entered Athens and other Greek cities, gradually becoming a major part of Athens culture.
Although Athens is a beautiful and lovely city and although it is known as the largest city of Greece and the entrance of Europe, the price of real state in Athens is very affordable compared to other major European cities. Also, the ability to rent property with excellent income for the short and long term has led many investors to move to Athens. Buying property in Athens and then renting the property in Athens to travelers and tourists who pay enough for a night's stay on the beautiful beaches of Athens is a big investment with a lot of benefits.
Investment growth in recent years has been largely due to excellent investment policies and the possibility of obtaining Greek residency in this way. Buying a Property in Athens By issuing a 5-year Greek Visa through the Greek Golden Visa, the incentive to buy a property in Athens has been multiplied. In 2013 alone, over one billion euros were invested in Greek real estate and a large amount of capital was invested in Greece, contributing greatly to Greece's enormous economic growth and development. The Greek economy is still developing and buying property in the Greek capital, Athens, promises the best returns and benefits for investors in the near future.
Why buy a property in Athens?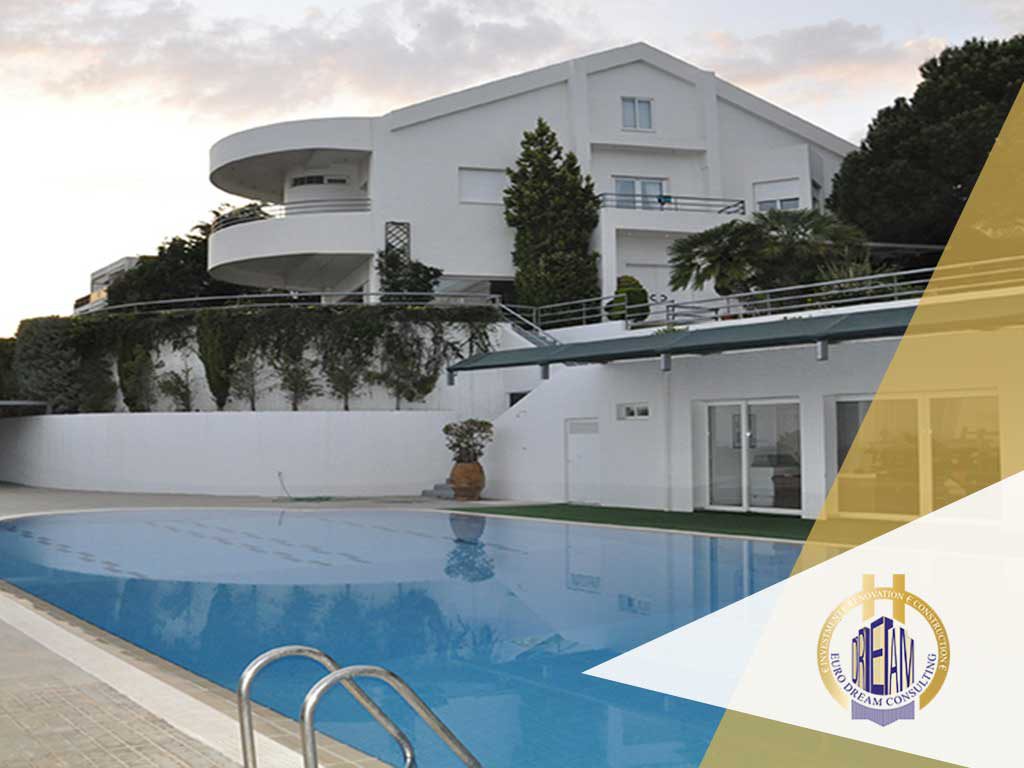 Athens is one of the oldest cities in the world, providing a simple lifestyle with winding alleys and a happy and vibrant life for its people. A historic city with scattered and lovely folk heritage. Despite the arrival of a variety of foods, arts and cultures in recent years in Athens, the city still retains its historical context and its traditional art and culture, and the city's lovable and traditional cuisine is still the first word in Between people. The presence of clear seas and southern beaches with crystal clear waters has made Athens a famous tourist city accessible to Europeans. A city that, with all its traditional texture, incorporates the modernity and progress of other major world cities.
Hunters of lucrative land and those with strong lenses looking for lean opportunities have in recent years envisioned Athens as the best city to buy property and invested heavily in it. The Greek government is also spending a lot of money in Athens to attract more tourists and investors. Increasing the number of foreign flights, increasing the number of foreign tourists, building dozens of hotels and inns, building a variety of passages and sales complexes, and most importantly all types of residential complexes, apartments, townhouses and rural homes, all kinds of Villa and so on to the highest standards and world class, and superb access to the amenities needed for living, has made Athens look quite different than it did even 10 years ago and now Athens must be known a multinational or international city.
The Stavros Niarchos Foundation Cultural Center, which has been built in recent years, can be said to have been a unique cultural project of extraordinary architecture in the present century in Greece and Europe. It also represents an unprecedented worldwide improvement in the cost of € 617 million by prominent families in various Athens urban systems such as the Athens transportation system.
The Athens development plan includes the suburbs of Athens. Many of the central suburbs of Athens are completely rebuilding. The outskirts and suburbs of Athens are now attracted by foreign investors and individuals more than any other area of ​​Greece. South Coast districts from Piraeus to Vouliagmeni and many other Athens coastal areas have become popular areas for buying property in Athens, thanks to the Athens-based development plans.
These areas can be considered the main passenger terminal of the port of Piraeus and its surrounding areas, and should also be referred to as the most modern Athens area in recent years. Evidence of this claim is the large investments seen in the path of urban development in and around Athens. Only one of these projects is the revitalization and recreation of the former Athens airport near Glyfada, which is currently being implemented at the center of a recreational, residential, retail and leisure center and unparalleled plans for this Resuscitation is intended.
Urban expansion of Athens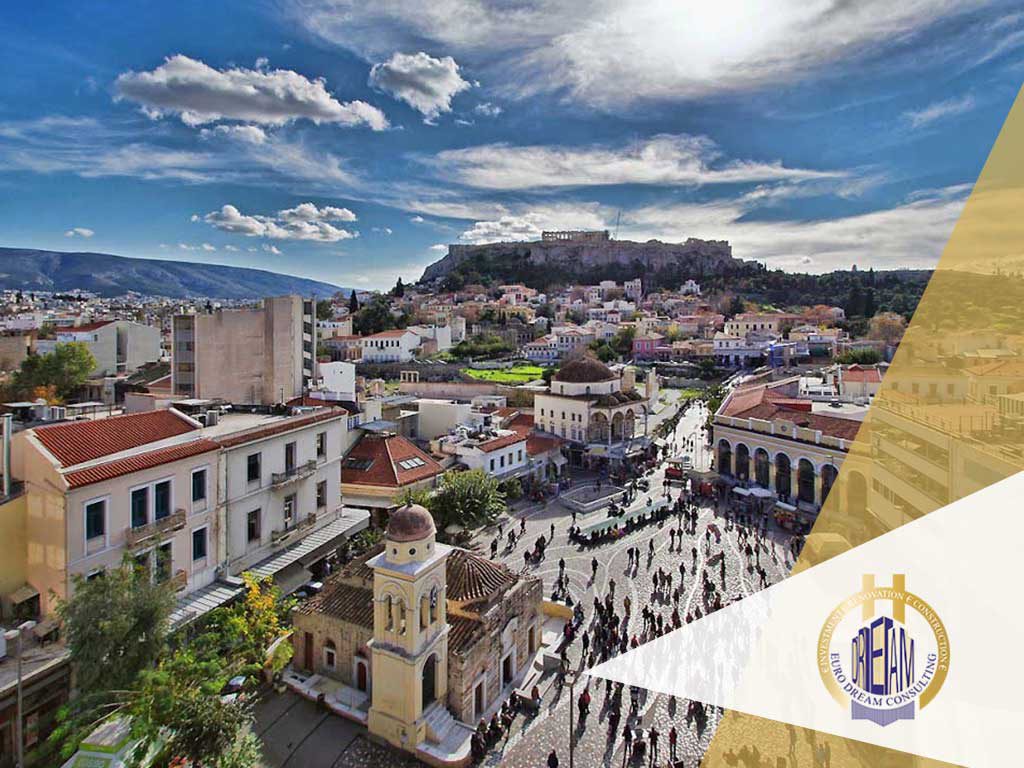 One of the most important reasons to incentivize investing in Athens real estate and buying Athens real estate is the price of Athens real estate. The city can buy property cheaper than other European cities, and even use existing banking facilities and financial institutions to buy property in Athens. Mortgages account for up to 80% of property value for Greek residents and up to 50% for non-residents or foreigners and only 1.5% to 2% interest on these loans. While real estate prices have risen sharply in many major European cities in recent years, it can still be reasonably priced to buy real estate in the best areas of Athens at reasonable prices.
The current Greek Golden Visa or Golden Visa policy has led many non-EU investors to invest in Greek real estate in order to obtain European or Greek residency. In this scheme, people can obtain Greek residency by purchasing a property worth 250,000 euros. However, in other competing markets, at least 500,000 euros must be invested to buy property in exchange for a residence permit.
 Another advantage of good property in Athens is that unlike many countries such as Latvia or Turkey, there is no restriction on buying a property and people can buy Property in Athens as many properties as they want. These advantages are more valuable when you know that you have no restrictions on the sale or acquisition of property in Greece or Athens and you can sell your property in Athens at any time.
You just have to pay a tax on profits for added value or profits from your investment in Athens.
Athens has also provided investors with the opportunity to renovate, repair, remodel, reforming or refurbish their old and dilapidated properties in Athens and then sell these assets at much higher value to make more profit. Either they own the property as a second home or a rental home and thus make a profit. The good thing about buying property in Athens as a great investment and with a very strong outlook, is that given the high demand for property in Athens, one can easily sell property in Athens at any time and in fact He converted the property into money.
The real estate market in Athens is known as a heterogeneous market. For example places like Mykonos, Rhodes or Santorini have always been known as parts of Greece that were alive and full of travelers and tourists. Hotels in these areas are often completed year round and there is hardly an empty room in these hotels.
 Many of the investments in these areas are aimed at building houses to rent to tourists, as they bring good returns to the investor. Property prices in these or other popular districts are up to 10,000 euros per square meter.
Athens has always been the focus of tourists, travelers and investors, as the center of Greece, and as the center of Greece's political, economic and commercial. Athens is currently experiencing a new era of growth. The city's enormous investment plans show that in the not too distant future, Athens will become the tourist hub of Greece and the region.
Some of the biggest preconditions and measures being taken to develop the city of Athens include:
Economic recovery in Greece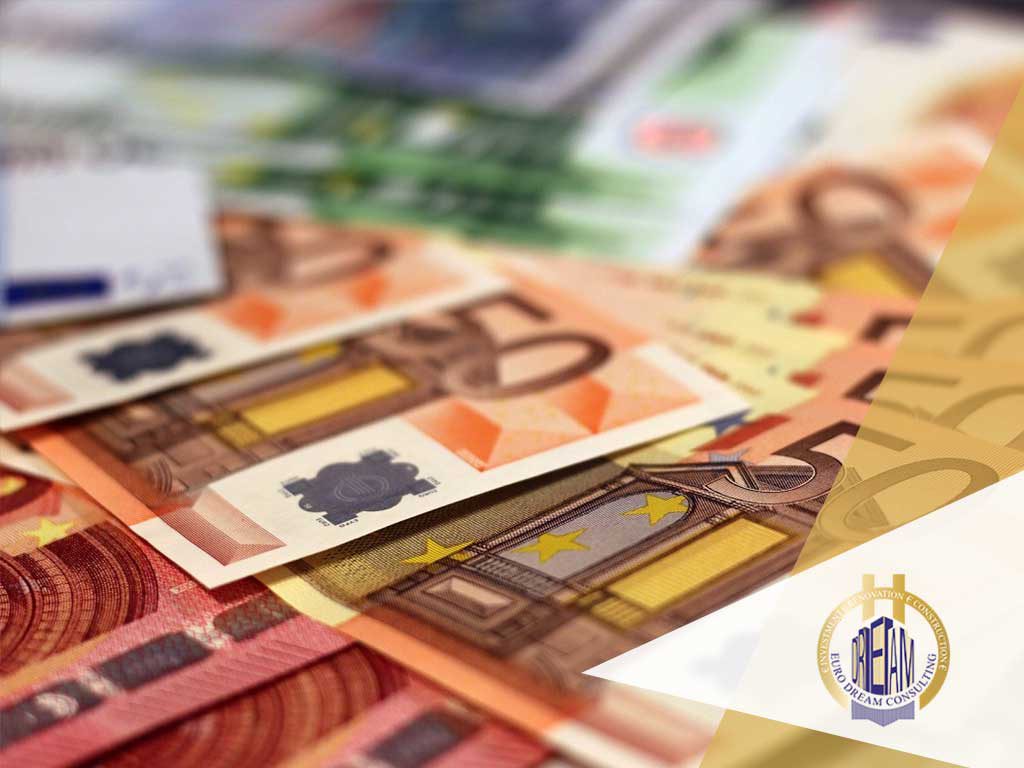 As mentioned, Athens is Greece's capital and commercial and economic center. It currently has 19.9 percent more GDP than other major European capitals such as Madrid, Paris, and Lisbon and so on. It is natural to expect GDP growth this year to accelerate the pace of economic recovery in Athens and Greece in the coming years, and this naturally has a direct impact on more investment in the country.
Greece has now completely recovered from the economic crisis that began in 2008, and the reverse trend is being seen. According to the IMF forecast, Greece's GDP, which grew by more than 2.8% in 2017, will continue in 2020. Also, according to the forecasts of trade economy, the Greek economy by 2020 will average more than 1.2% annually.
Also, according to a report from the IMF, Greece's unemployment rate, which reached 27.5% in 2013, will fall to under 18% in 2020, as it now stands at 21%.
An increase in the number of tourists in Athens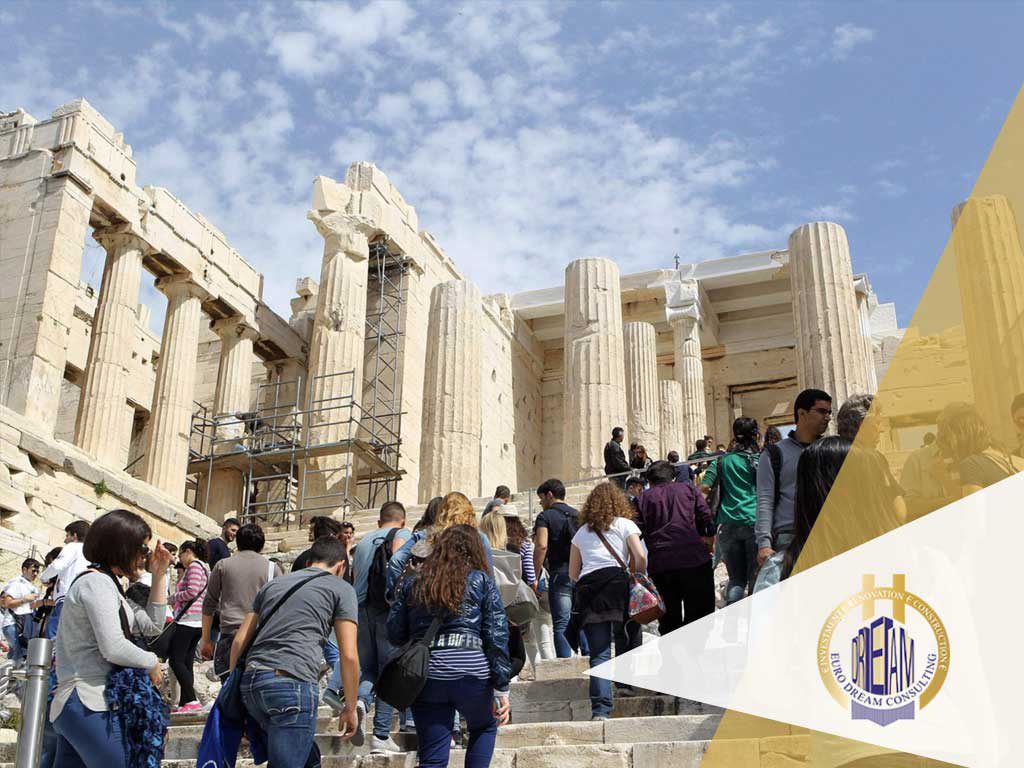 Greece is known as one of the most tourist-friendly countries in the world, and it is interesting to note that Athens is known as the tourist hub of Greece due to its exceptional climate and rich historical and cultural heritage. According to statistics from the Greek Tourism Confederation (SETE), Athens in 2016 managed to attract one out of every three tourists in the world, meaning that about one-third of the world's tourists chose Athens for the tour.
According to Ian Statistics, it can be concluded that the number of tourists and tourists in Athens is more than 1.5 times the city of Heraklion as a popular and well-known destination in Greece.
According to the Greek Tourism Confederation (SETE), the number of tourists in Athens, which reached 4.5 million in 2016, will more than double by 2020.
It is well understood that this is the best time for wisdom in Athens as Athens is fast becoming one of the best tourist destinations in the world. Athens is currently one of the top 20 cities in the world in terms of tourism and travelers, and is expected to climb higher in the coming years.
Especially given the growing interest in tourism, the low rates of accommodation in Athens and Greece, the low rates of hotels, the low cost of consumables and the development plans that exist in Athens exposed the city to a tourist explosion in the years to come. Put close.
Now it seems to be a unique opportunity for those interested in investing in Europe and Greece to make the most out of buying and renting property in Athens. Especially investing in tourism, such as buying a hotel or buying a property and building hotels and luxury inns in Greece, renting houses and a variety of tourist and shopping places has a high potential for earning investors.
Low property prices in Athens with great potential for growth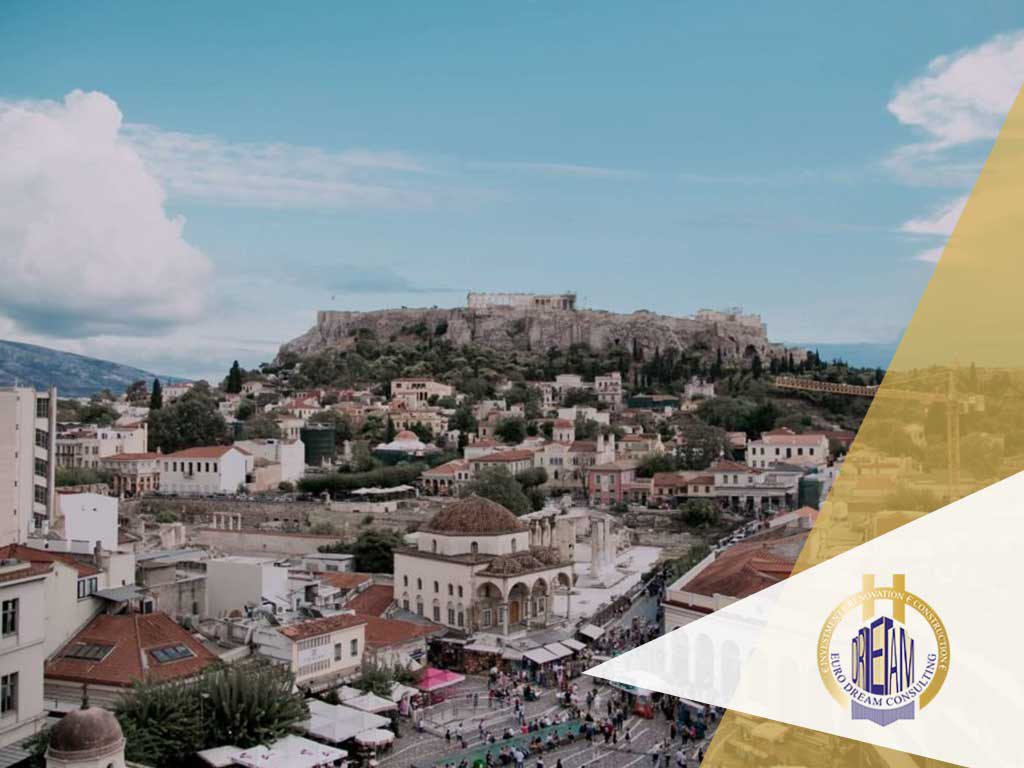 Looking at property prices in other popular European capitals, for buying property in Europe, one can easily conclude that, despite the high popularity of Athens among tourists, property prices in Athens are lower than other major cities in Europe. With this view, you can buy at least three properties in Athens for the price you pay to buy a property in Lisbon, Madrid or Berlin, and you can also buy about 5 properties in Athens at the expense of buying a property in Vienna. Or you can buy about 8 properties in Athens for the same price as buying a property in Paris.
This shows how affordable and low the property price in Athens is. Even in the suburbs of Athens you can buy property at lower prices. Overall, property prices in Athens are nearly 44 percent below average European prices, according to the Central Bank of Greece. However, you can obtain a Greek residence for at least 250,000 euros by buying a property in Athens and living in Athens, as one of the EU's major cities, and having a good life.
At present, property prices in Athens are approximately the same as construction cost price in Athens. According to forecasts by the Greek trade economy by 2022, property prices in Athens and most other regions of Greece will grow by more than 22%.
What kind of property to buy in Athens?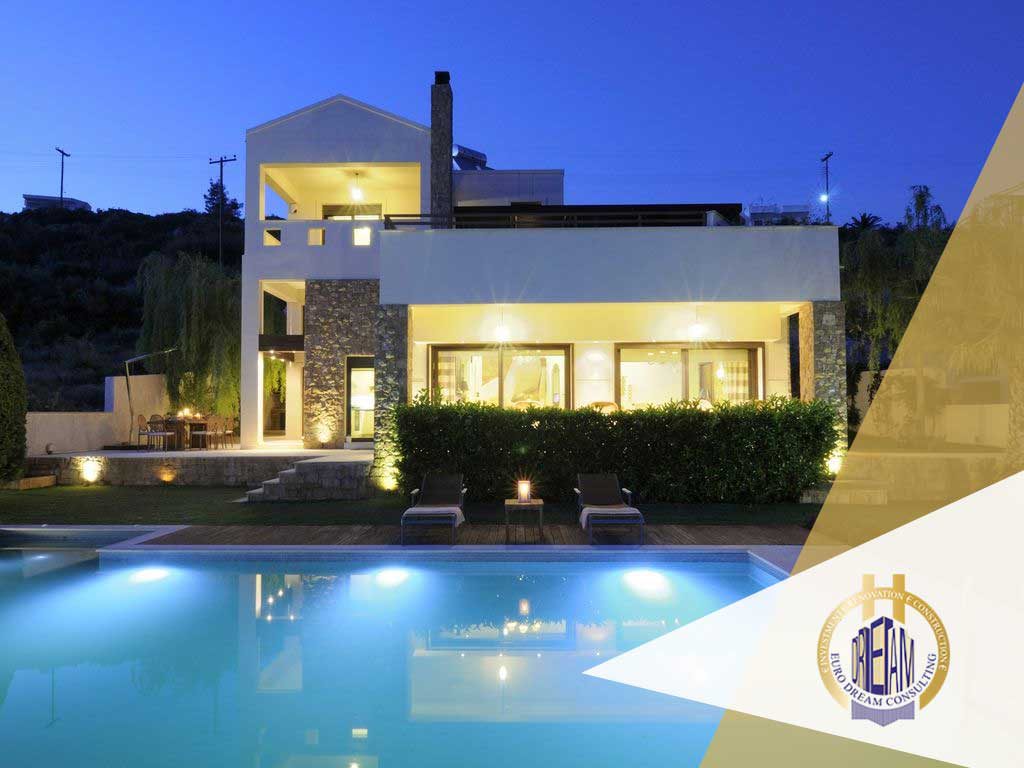 If you intend to reside in Greece, you should probably purchase a property in Athens or another Greek city. By investing and buying residential property such as a house, townhouse, apartment, country house or villa you can have both a place to live and a Greek residence. But if your goal is to invest and make a profit first, you should go for more practical real estate purchases. For example, buying a home for rent in Athens is a good option. Even if you have the right and enough capital, we even suggest you buy a hotel in Athens or buy a motel in Athens. Rental homes, rental apartments and hotels and inns and the like have a bright future with high profits due to the growing popularity of tourists in Greece and especially Athens.
Currently, the tourism industry is becoming Greece's first industry and Athens is the Greek tourism hub. Although you can also buy commercial real estate in Athens, commercial real estate, such as offices, shops or coffee shops, is heavily dependent on the domestic economy. This means that the conditions of the economy may sometimes be disturbed. But buying a rental home or hotel depends on the economy of the foreign countries, and there are always tourists.
The important thing to consider when renting a hotel or inn in Athens is that, in most areas of Athens, there is now a problem with providing accommodation for travelers, and there is a huge investment opportunity in this market. You can even rent this property to people who want to stay in Greece for a long time.
It is much easier to get a hotel, inn or rental house in Athens and is also supported by the government. On this basis, you can also get loans with a long term repayment period and an interest rate of 8%.
Another way to invest in Athens real estate is to participate in Athens strategic plans. Athens strategic projects are usually carried out by investment companies and are less welcomed due to the long run time of these projects, while participation in these types of projects is very profitable. The return on investment in these types of projects is usually three years, but more profitable than you might imagine.
Alternatively, you can renovate, remodel, repair, refurbish, reforming or rebuild properties by buying a dilapidated or old property in Athens for a cheap price and then reselling it at much higher prices.
Keep in mind that although there are other ways to invest in Athens real estate, buying lux building and buying new residential units or building luxury villas, apartments, etc. is less profitable in these plans. There is less demand for new luxury and new property in Greece. Whereas new property buyers in Greece have to pay 24% VAT, while only 3% VAT should be paid for the purchase of restored or renovated properties or for older properties in Athens.
There are many other ways to invest in Athens real estate. Some may opt for investment funds in Greece, some participate in renovation projects for hotels and apartment complexes, or some may even invest in the construction and development of public real estate such as airports, city stations, Government projects and so on. Fortunately, because Athens is developing many public and private infrastructures, there are many varied investment plans in Athens in the field of real estate.
What do you need to be careful about buying a property in Athens?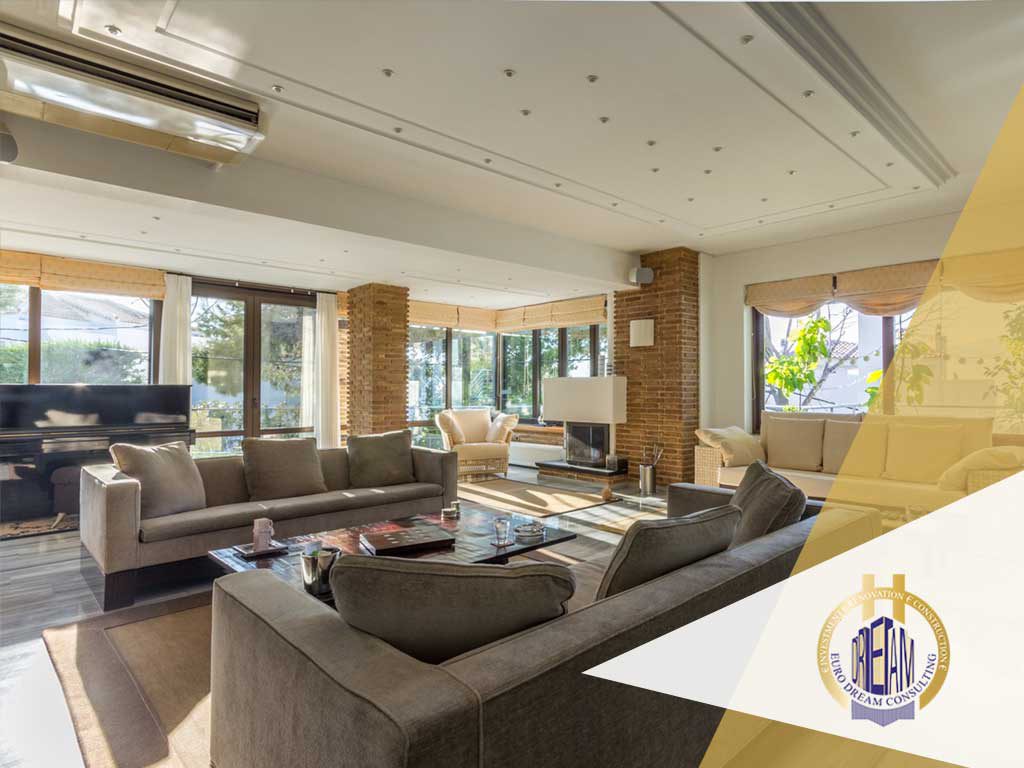 Just as you have to follow different standards and procedures for buying a property in your own country, there are certain issues and standards to be followed when buying a property in Athens. Regardless of the money or cost required to buy a property in Athens, legal procedures for buying a property must be strictly in accordance with the country's standards. Earlier in the article on buying property in Greece, the legal issues of buying property in Greece were discussed in full.
Remember that buying a house in Athens is not just about paying money and signing a contract. You need a professional lawyer to buy a house or property in Athens. This is necessary to protect your rights and finalize the purchase of your property.
At all stages of buying a property in Athens, from choosing property and environmental standards to contracting from a notary and paying a fee, having a reputable lawyer helps you a lot. Non-EU people to buy property in Athens must state their intention to buy property in Athens. This includes obtaining the Greek Ministry of Defense's approval. However, EU residents also have no restrictions on property wisdom in Athens or Greece. In addition, knowledge of Greek law and language is also important for the purchase of property in Athens.
Depending on the type of property you intend to buy, you must obtain the necessary documents and translate them into Greek, these documents must be filed in the notary offices annexed to the Purchase Contract. The buyer and seller must sign an agreement or contract together, eventually the property must be registered with the Greek Property and Transfer Office and transferred to the new buyer person. Costs such as taxes and property, the cost of filing a document, etc. must be paid and finally the subject of the land contract is to be advertised in the multilingual newspaper.
Especially if the property is old. After these steps, the buyer of the property in Athens can apply for his Greek residency. These were just a part of the overall process of buying property in Athens.
Fees to be paid for buying a property in Athens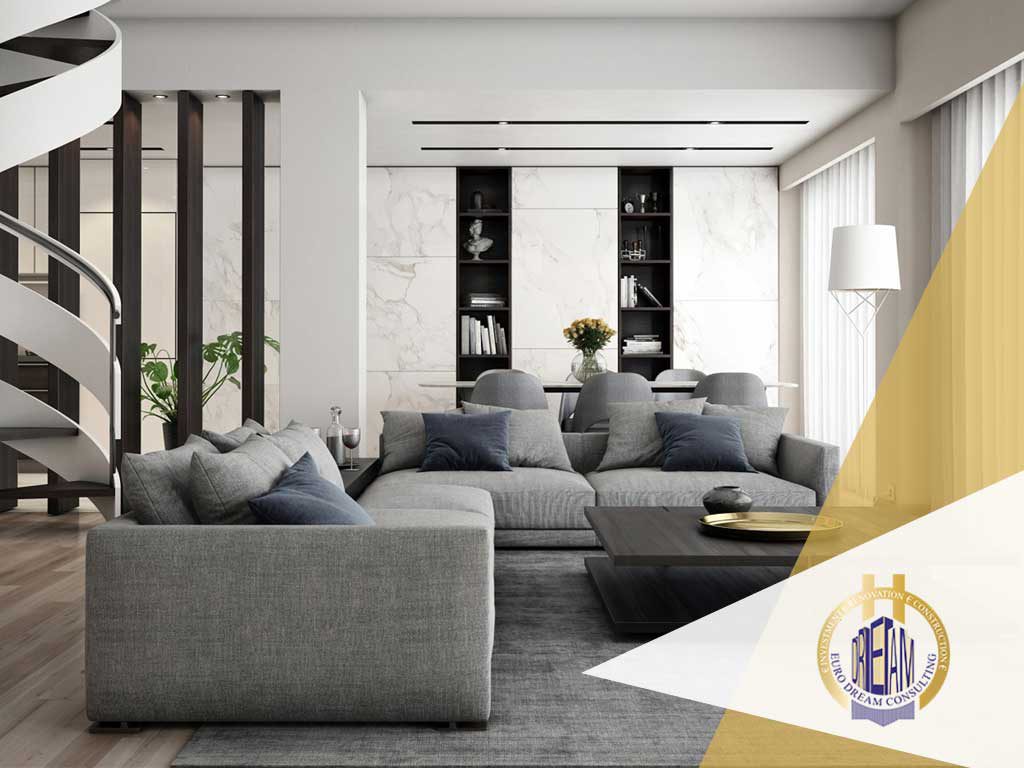 In general, for the reason of buying property in Athens, you have to pay some additional costs besides the cost of the property. The main costs are:
A property tax transfer: This must be paid by the buyer. You must have received a tax number from Greece beforehand. You also need a social security number. Property transfer tax costs 3% of the cost of the property and varies depending on the price of the property.
Real Estate Agent Cost: This is divided equally between buyer and seller. Generally, between 1.5 and 2.5 percent of the property price should also be paid as a real estate agent fee. Remember that if you agree with the seller of the property, you can do the buying without consulting the real estate agent. In this case, you do not need to pay for a real estate agent. But we do not recommend using this method, as real estate agents, especially those with high credibility, are reviewing the property conditions themselves.
Notary Cost: This cost is generally calculated at one percent of the property value. Keep in mind that Notary also receive 24% VAT for new real estate transactions and 3% for worn out property taxes that they do not own.
Exchange rates: This cost was included in the cost line because foreign buyers usually had to convert their currency to Greece. There are also costs involved in converting money, which may vary between banks and institutions.
Where to buy property in Athens, Greece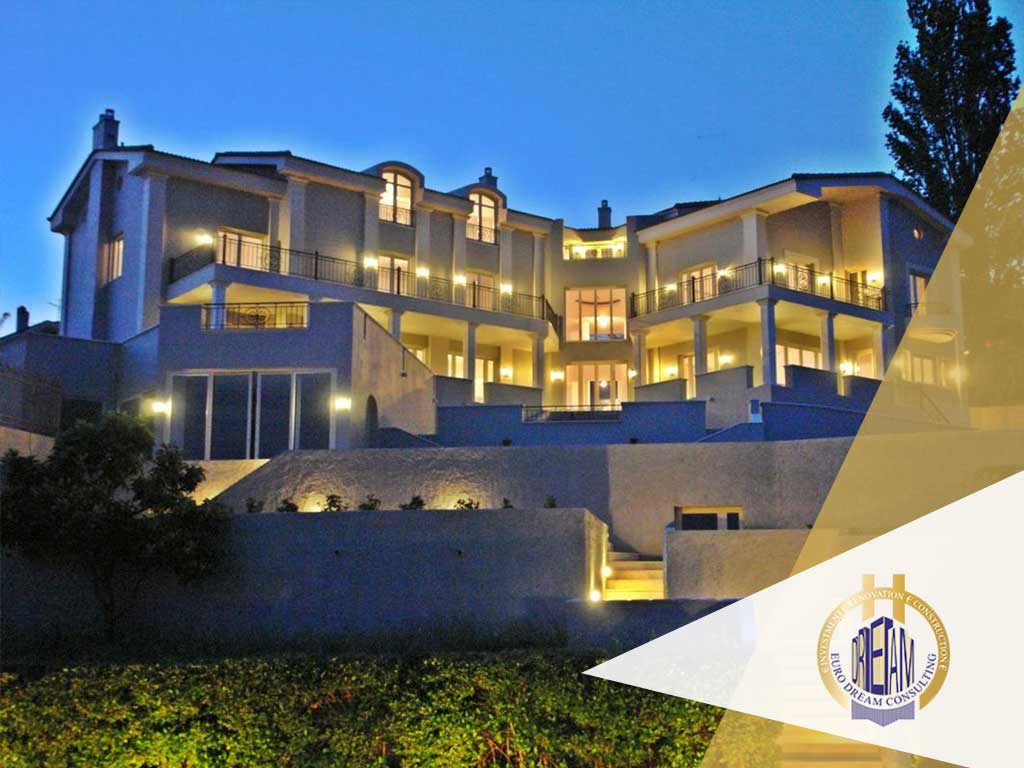 Athens is one of the largest cities in Europe. It is more than 3,000 years old and is a modern city with a mix of historical monuments and textures. It is known as one of Europe's vibrant, bustling cities. The magnificent past of the city of Athens cannot be ignored. The city has had a profound impact on Western culture. Millions of people each year visit the city of Athens alone and see works such as the Acropolis, as the citadel of the city, the beautiful unicorn temple dedicated to Athena Nike and placed above magnificent Propylaia, The fifth-century entrance and many other ruins and other historical textures have doubled the city's reputation.
When you visit any part of Athens you will find traces of civilization. Athens has many areas and regions, each of which, given its climatic conditions, are of great value for investment and property purchase.
After Athens was selected for the Olympic Games in 2004, the city changed dramatically. Many infrastructures and facilities were created in the city, many problems were eradicated, and Athens was suddenly transformed into a modern and advanced city. A prestigious international airport was built, a variety of hotels and tourist sites were built off the coast, many roads were built, the subway system expanded, and many conditions were provided for the well-being of travelers and tourists. These changes led to significant growth throughout Greece. Greece became the focus of much attention and many domestic and foreign investors invested in the country and the city of Athens.
Athens, which up to that day had most of the old land and buildings, had a different texture. With the creation of investment policies and the granting of golden residency for investment, the number of investors, especially for investing in Athens real estate in 2014, has also increased. However, property prices in Athens have not yet risen relative to many other European cities and are well advanced.
The coastal areas of Athens are more popular with investors than other areas of the city. The land is abundant in these areas, and while it is possible to have a home to live in, it can also be a good idea to buy a holiday home, a second home, or a rental home. Building a home, repairing old homes, building a variety of shops and coffee shops and any other property development in different coastal areas of Athens works well. Nightlife is present in almost all coastal areas of Athens.
There are many dance clubs and nightclubs in the Psirri, and in Gazi one can experience the best nightlife in all of Greece and welcoming people of different cultures. The Kolonaki area is known for its chic and beautiful lounges and lovely beaches, the Bohemian Exarhia area boasts a variety of modern buildings and a variety of music venues, popular on the slopes of Lycabettus Mountain, and popular throughout the summer and almost throughout the summer. There are festivals, dance clubs and so on. This has made it more difficult to choose an area to buy a home and property in Athens.
Athens in general should be divided into seven urban areas. The Athenians, however, divide the city into different neighborhoods, identifying each neighborhood with its historical character. But in general Athens has seven areas.
There are 73 municipal districts around Athens, all of which can be divided into four suburbs. Each of these areas have their own municipalities, but fall into four suburbs:
The northern suburb of Athens, also known as the luxurious and wealthy area
South suburbs of Athens, where expensive real estate and luxury homes are built
The eastern outskirts of Athens, which combines stylish and luxurious homes with modest homes
The western outskirts of Athens, where there are mostly mid-range and affordable homes.
Among the main cities for home buying that have been popular with foreign investors in recent years are: Kolonaki, Kifissia, Psychiko, Glyfada, Vouliagmeni, Voula, varkiza, monastiraki  and more that We will talk more about these areas.
 Buy a house in Kolonaki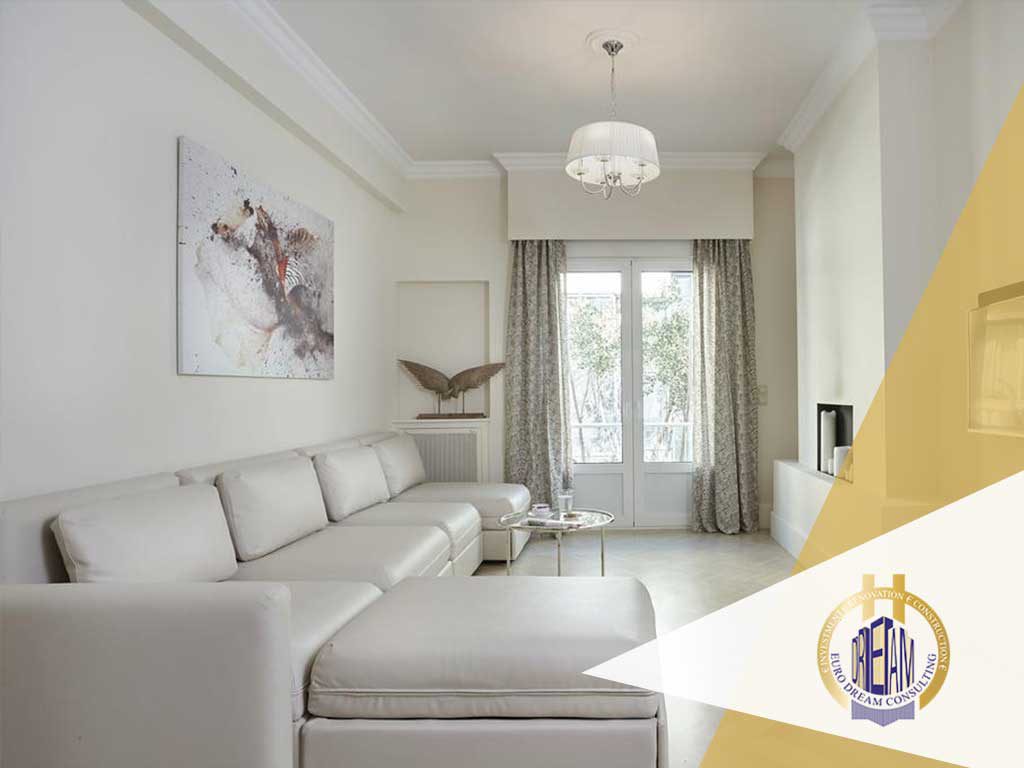 Kolonaki is one of the most famous neighborhoods of Athens, close to Vassilisis Sofias, Akadimias Streets and Lycabettus Hill. Kolonaki is known as the wealthy neighborhood of Athens. And many of their elites and celebrities live here. Kolonaki has everything for a great life. From luxurious restaurants and cafes to a variety of boutiques and fashionable shops and even branding. In fact, Kolonaki is one of the most important shopping areas in Greece and Athens. Even many Greek travelers and people come to the Voukourestiou Street to buy jewelry.
Most of the homes built in the Kolonaki area of ​​ Athens are of high-lux, high-level homes. Kolonaki began its development in 1960 and quickly saw many changes and is still developing and refurbishing. The area has a growing population, and more and more construction projects are being started every day. From two-floor houses to all types of apartments, villas and townhouses and so on. Many have even invested in buying a vacation home in the area. You generally have to pay a lot to buy a house in Kolonaki. Most homes in this area are luxurious and expensive and you may find less than 500,000 euros in the area. Most of the houses and villas in the Kolonaki area are priced at more than 600 euros.
Buying a house in Kifissia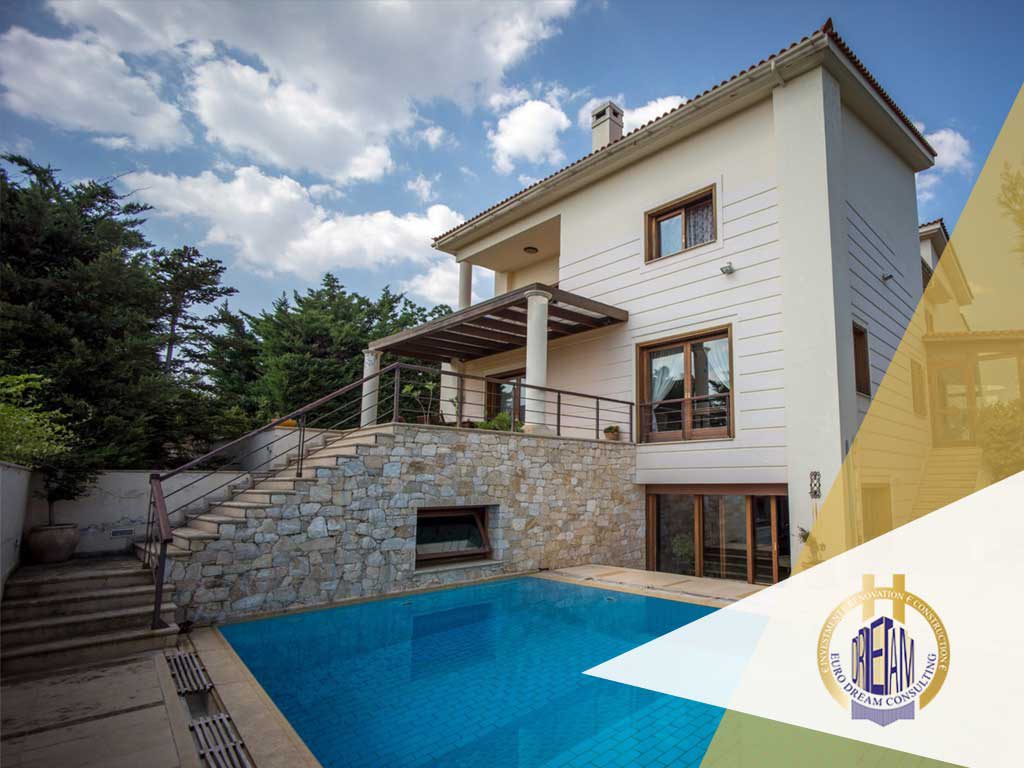 If you are looking to buy a house in Athens or Greece, you may have heard the name of the area of Kifissia. One of the most unique suburbs in the north of Athens, renowned for its extraordinary beauty and excellent urbanization. Many political families and celebrities choose to live in Athens. In this area you will find all kinds of luxury villas, luxurious mansions and apartments, all types of town houses and other types of fantastic residential buildings.
The people of Greece and the people of Athens often regard Kifissia as a great recreation area. There are a variety of hotels, movie theaters, bowling alleyways, nightclubs, cafes and restaurants, a variety of shopping venues, trendy boutiques and branded shops and more. Playgrounds, upscale restaurants, stylish nightclubs, and a variety of Athens sports facilities are built in the area. There is a famous park in the area called Kefalari, which is a youth hangout of Athens and there are always many tourists.
Outside the Kifissia area, the famous Cephissus River is located and is part of the Penteli Mountains. The area has many urban amenities. The variety of urban amenities, infrastructures, streets and electric railways in the region make transport comparable to the largest European cities and regions. The area's electric rail line connects Kifissia to Piraeus and provides easy access to Athens city center in less than a few minutes. A variety of buses and taxis have also made it easy to get to any other area of ​​Athens or even Greece.
Houses in this area are often renovated. There has been a lot of investment in the area in recent years and has experienced remarkable growth. The value of apartments and houses in this area is high and the future of this area is very bright. Many foreign investors have good access to Athens and other Greek cities due to the region's excellent access to comfortable living, very good weather, excellent infrastructure and affordable real estate, they choose to live and buy property in Kifissia. In the area you can buy from about 350,000 Euros to several million Euros, from small and beautiful apartments to luxury villas.
Buy a house in Psychiko Athens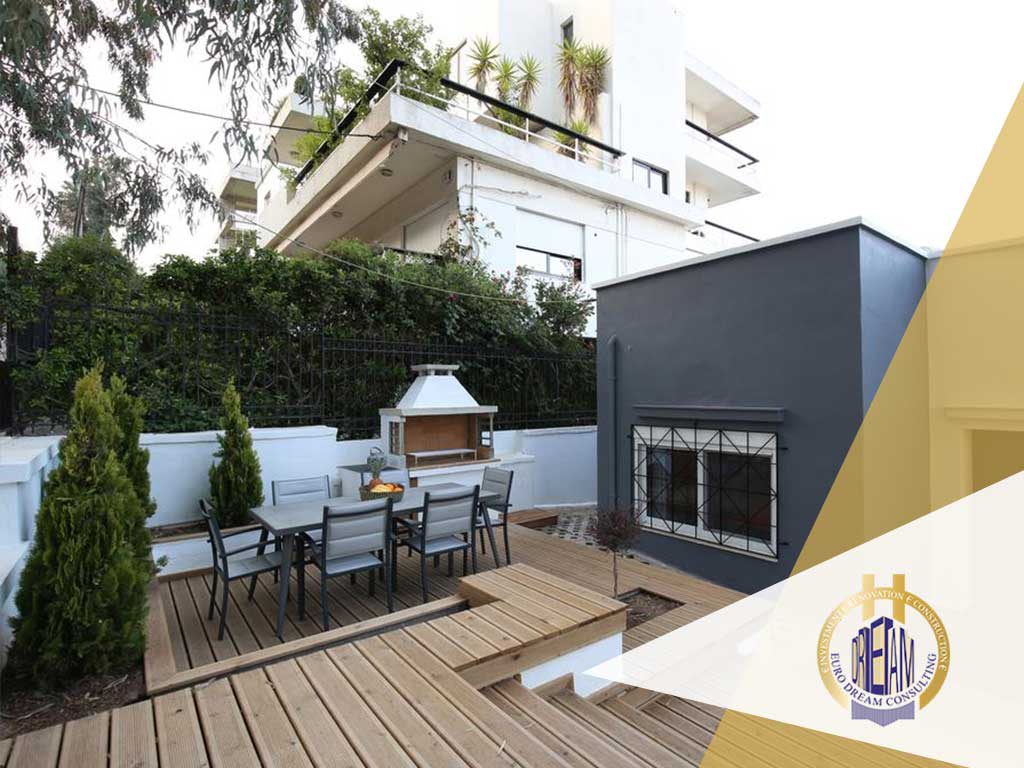 The glory of the Psychiko region alone is enough to validate Athens. A region that once belonged only to the noblemen and wealthy people of Athens, and even to the privileges of the Athenian and Greek nobles. The area has now become one of the most unique and best-known areas and suburbs of Athens where most wealthy individuals and aristocrats of Athens or even Greece have invested and bought property.
Psychiko is a completely residential area on the outskirts of Athens. For this reason there are no cafes, restaurants and shops and commercial passages in the area. Only in two small business street of the area are some commercial businesses. There are no high-rise buildings or multi-floor apartments in the area, and eventually every building can be up to three stories high. There are a variety of schools, accommodation and sports and leisure facilities in the area. The houses are mainly of the town houses and villas and in recent years the development and modernization of the area has made the appearance of the area very different.
High-value homes have been built in the area, often belonging to ambassadors, ministers, embassies or millionaires. With all the structure developed in this area, we still see the local life and the friendly relations of the people in the area. Indigenous peoples who own local businesses and have an intimate relationship.
Most of the embassies of other countries in Greece are located in this area. That's why we often see buildings in the Psychiko area that are protected by gunmen. Interestingly, there may be embassies in several countries on one street, where everyone within these embassies can live together peacefully.
The Psychiko area and the Nea Psychiko area are quiet areas where you will rarely see the noise of other Athens areas. The lifestyle in this area is quite different and shows that there are certain people in the area. However, in many of these areas, there are many homes for sale. Although property prices in the Nea Psychiko area are a bit high, people looking for a very quiet and secure area will definitely enjoy the property in Psychiko and Nea Psychiko.
Buying a house in Glyfada Athens
One of the best places to live in Greece is definitely the Glyfada area. Glyfada is a coastal area in Athens that is world renowned for its excellent location and especially the beautiful beaches and is undoubtedly one of the best beaches in Europe. Glyfada is also home to many wealthy ministers and is considered a very modern and stylish area. The amenities of the area are sometimes compared to those in the United States, though many Greeks reside in the area. The Glyfada area of ​​Athens is also known as Athenian Riviera, which has a great location in the waterfall and is the largest suburb of southern Athens.
Lively, relaxed and secure life, nightclubs, beautiful cottages, very stylish and lovely restaurants and cafes, spectacular beaches with fine sand, and many festivals it has given Glyfada Athens a special climate.
Glyfada is located in the southern part of Athens in the Athens Riviera, extending from the foot of the Hymettus Mountain to the Saronic Gulf and is known as the largest southern area in Athens. The location of the area has not only had a wonderful climate in the area, but most of the houses have been built with beautiful coastal and mountain views. That's why most Glyfada houses are known for their beautiful landscapes.
The development of infrastructure and the creation of a variety of amenities in the area of ​​Glyfada have made it easy to claim that this area is one of the most advanced in the whole of Greece. In ancient times, this region of Greece was home to many Americans, and today we find a different culture in the region that originates from American and Greek culture. Although American presence in the area has declined in recent years and many foreign investors have come from other countries, they still have a distinct American culture, especially in the style of cafes, restaurants, nightlife and even cuisine.
Located next to the main waterfall, Glyfada serves as a rich commercial center and modern business district of Athens and the heart of the southern suburbs of Athens. The presence of Glyfada in the main part of Athens Riviera, as well as a variety of coastal resorts, gardens and various coastal and modern estates, has created a very unique area in Athens. Many people who are looking for a European-style lifestyle choose to live in the area and will definitely enjoy buying property in the Glyfada area.
Glyfada has very advanced infrastructure and good access to downtown Athens. There are a variety of railways, streets and public transport services in the city. It is also located in the heart of downtown Glyfada, one of the most famous and diverse shopping malls in Athens. In this shopping center you can find all kinds of world famous clothes and brands. Glyfada is also a unique tourist area in Athens, where thousands of foreign tourists visit the area in the summer. A variety of apartments, townhouses, and especially chic villas have been built in the area and many investors have flocked to Glyfada to invest and buy property in Glyfada in recent years due to the good prospects the area has. Although property prices in this area are higher than in many other Athens areas, they are still highly valued in comparison to other European cities, and it is likely that price growth and investment returns in the area will be very high in the coming years.
Why Buy a Property in Glyfada?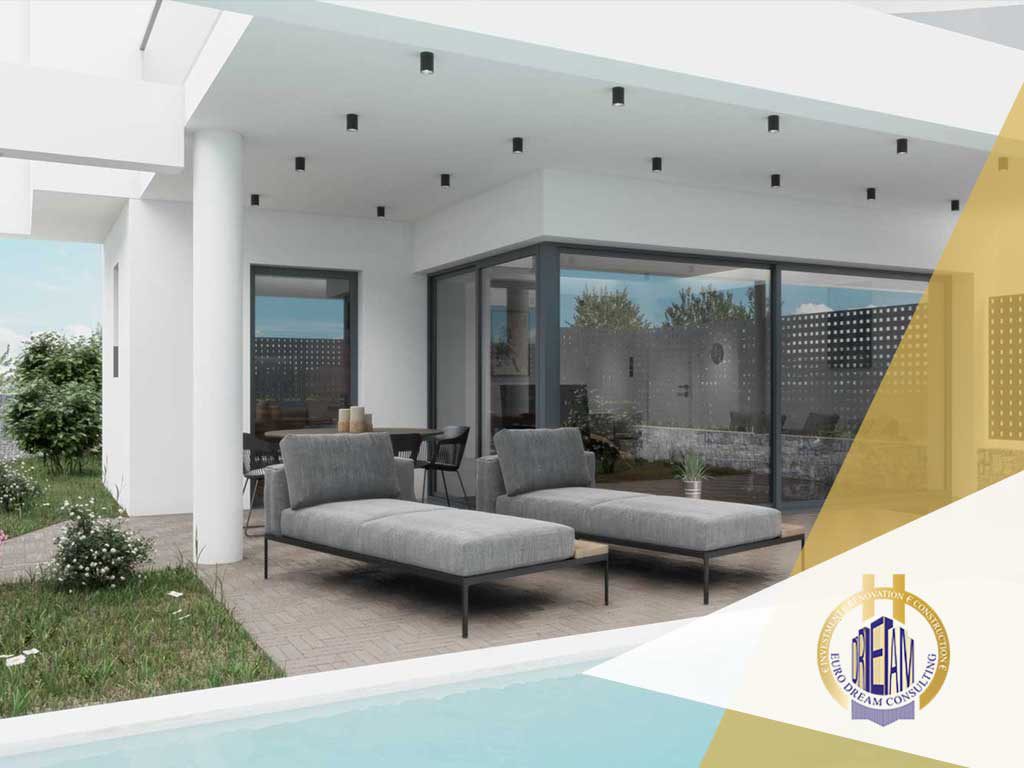 The city of Glyfada has been one of the most popular areas of Athens to buy property in Athens in recent years. The city has always been a favorite of prominent and wealthy people throughout history, no matter what progress it has made in recent years. The city of Glyfada covers an area of ​​25,366 square kilometers and is located in the Athens Riviera area.
Glyfada comprises a Marina space and coastal land covering a total of 3 km of the city. It also comprises a concrete land mass and sandy terrain between basins A and B, approximately 250 meters long.
Between basins B and G 150 meters long and between basins G and D 300 meters long and between basins D until the end of the Glyfada metropolitan basin 350 meters long. All the facilities and port facilities needed in these spaces have been created.
Located in the northwest of Glyfada, the Athenian Golf Course, the Glyfada Golf Course, is located on the south side of the Ellinikon Airport, a former Athens airport. In East and Northeast of Glyfada there are various settlements on the southwest shoulder of Mt. Hymettus, with spectacular rocky views of these homes.
Glyfada's main tram line, with two streets to the main called Poseidonos Avenue and Vouliagmenis Avenue is connected to the center of Athens. The Glyfada Tram Line is one of the main attractions of the area, as it traverses the sea and the beautiful Poseidonos Avenue and shows many stunning sights in its path to those interested.
In total, nearly 33,000 people live in Glyfada, which is a quiet and peaceful area compared to other areas of Athens. In addition, the district has its own municipality and the mayor is usually elected by popular vote.
The old Athenian Indoor Hall is located in the municipality of the city, formerly the home of the Athens Athletic Clubs. The core team of the Glyfada area is the team ANO Glyfada The club operates in many areas, but has gained a lot of pride in the field of water polo.
For many years, Glyfada has become the number one foreign- target property purchase center in Greece, and even foreigners are interested in buying homes and property in Glyfada more than the Thessaloniki area. Especially since Glyfada has provided significant and very lucrative investment opportunities, especially for those looking to buy homes and apartments to rent property in Athens and make a profit from it.
Foreign investment and property buying information in Greece shows that Glyfada tops the list of property purchases among foreigners, and many foreigners have prioritized buying property in Greece as a priority. After this region, foreigners in the Thessaloniki region have mostly bought property and according to this point after Glyfada and Thessaloniki are located in the most northerly regions of Santorini, Rhodes and Kolonaki-Lycabettus.
Also, if you look for these areas to buy next in Paros, Thermaikos in Thessaloniki, the center of Athens, Mykonos and finally Kavala, the top ten points for buying property in Greece will be completed.
Specifically, foreign investors who are considering buying property in Greece are seeking incentives to buy property in Greece through incentives such as Golden Visa and Greek residency, but what is most sought after by foreigners is buying property in Greece. The property is in a good climate with high growth and development and excellent social welfare.
It is therefore not without reason that most property buyers in Athens are looking to buy property in the southern outskirts of Athens. This area is both great for people looking to buy a home and live in Greece, has high urbanization and social welfare and is well suited for investors looking to buy a holiday home, second home or rental home and for renting property in Athens. Looking at the statistics and profit and investment growth in recent years in Greece, it will be well established that the southern areas of Athens such as Glyfada, Paros, Terminus, Santorini and Mykonos have provided a great opportunity for investment.
The same statistics also show that in recent years, foreigners have shown less interest in buying property in central Athens. Perhaps the main reason is the high prices of homes and apartments in downtown Athens, or the downside of investment opportunities in downtown Athens, or even the overcrowded Athens downtown traffic that most investors prefer Around Athens for investment. A large proportion of investors who buy property in Athens, looking for profits from the sale and purchase of property in Athens, are well aware that the growth in property prices around the city will be much greater than downtown in the coming years.
A recent analysis by Spitogatos found that most of the investment and purchase of property on the outskirts of Athens was recently made by US, German and British investors, known as real estate hunter around the world. After these countries, most of the property was bought by the Chinese and the Dutch in Athens and in southern Athens. Investors from France, Australia, Sweden, Bulgaria and Canada have also flocked to various areas of Athens to live or buy property.
Most US investors have paid attention to the areas of Santorini, Glyfada and Mykonos and have done a lot of construction in these areas. The Germans, however, concentrated on buying property in the area of ​​Thessaloniki, near Kalamaria and Kavala, and the British were drawn to Rhodes, Glyfada and Kolonaki. Of course, other countries around the world, such as the Arab or Southeast Asian countries such as China, Japan and Korea, have also been welcomed to buy property in Athens. In the not-too-distant years, Athens seems to be an international city with different cultures, languages, and ethnicities all under one banner and with a set of well-defined rules and good luck together, they will live.
Buying property in Vouliagmeni in Athens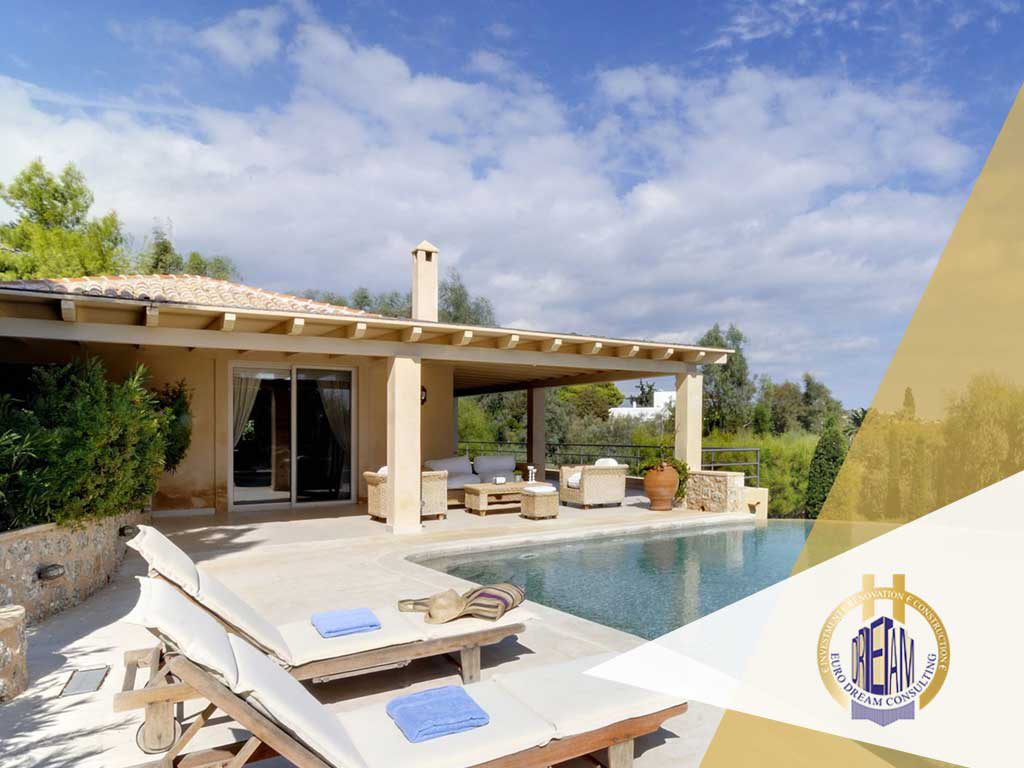 Another very popular area of ​​Athens that has attracted a lot of investors in recent years is the Vouliagmeni district in Athens. The area has grown substantially in recent years, and this has led many investors to buy property in Vouliagmeni in Athens. Vouliagmeni is a coastal area 20 kilometers south-central of Athens. The area is also popular with tourists for its beautiful beaches.
In 2011, with the investment and attention of the local government, Vouliagmeni became an independent metropolitan unit and many reforms were made in the area. The total area of ​​the area is 5805 square kilometers and the current population is about 4,400.
Located along the coast and the southwest of the Hymettus Mountains, the Vouliagmeni region has multiplied the scenery and beauty of the area. A stunningly beautiful city with a bright future that can be wished by anyone for a day trip, it has now become an unparalleled investment opportunity. The streets of this city are decorated with palm trees. Its main street extends to downtown Athens and connects almost all neighborhoods in the area.
A Street that runs parallel to the Vouliagmeni coast and continues south. Located on the eastern slopes of Vouliagmeni and on the rocky slope of the foothills of the Hymettus Mountains, there is a steep road leading to many of the major luxury and first class buildings and villas that are of interest to many investors. The atmosphere of these houses, apartments and villas is magnificent and eye-catching with mountain and sea views. More importantly, schools, offices and banks and other amenities needed for a comfortable life are provided in this area, and even for children there is amusement and amenities.
The western part of the Vouliagmeni district is located between Athinas Street and the sea. This area has great landscapes due to its many pine trees. There are also two megalithic peninsulas and a micro-cavern, which is a major hub for tourists and travelers to visit the colorful beaches and beautiful pebbles between the rocky shores. The beaches we see in lesser parts of the world are such beaches and effects. Hotels, inns, high schools, diverse swimming clubs, soccer, basketball, volleyball and tennis clubs, and many restaurants and cafes and cafeterias have made life in this area a different place to live. You have a lot of fame in this area.
A narrow, sandy road known as Laimos connects the Mikro Kavouri area to the main Vouliagmeni area. This road is on one side to the public beach and on the other to Astir Palace beach. Also in this area are Megalo Kavouri lands, which are mainly owned by churches. The lands are surrounded and protected by pine forests and the orphanage and the Air Force camp are located in the area. In general, the two Kavouri districts in Vouliagmeni are among the most expensive in Athens and there are many expensive and luxurious homes and apartments in the area. Most wealthy people and investors choose to buy property in the area.
The beaches of the Vouliagmeni region are mainly blue-flagged beaches, known as safe, clean and calm beaches, and are rarely seen throughout the European Union. These beaches were used to mark the 2004 Athens Olympics. The environment around these beaches throughout the European Union is low. There is also a lovely little rocky island called the Fleves on the coast.
Given the high value of Vouliagmeni property, and given the many tourist destinations of Athens and Greece, there is no doubt that investing and buying property in the area is a lucrative business. Not only can it be a home for all seasons to live in, but buying a home in Vouliagmeni, as a second home, a vacation home or even a rental home for travelers, is extremely economical investment. One can hardly say that by renting a house in Vouliagmeni, you can fully recover the cost of your home within a few years. At no time in the year is this area devoid of tourists. Even in the Vouliagmeni area you can make a good investment by buying property and building hotels, inns or other tourism facilities. Despite the growing infrastructure and facilities in the area, there is a shortage of hotels, inns and other tourism facilities in the area, and investing in these areas in Athens is a huge benefits.